IoT Marketplace
Navigating a complex organization to rethink and relaunch a series of international websites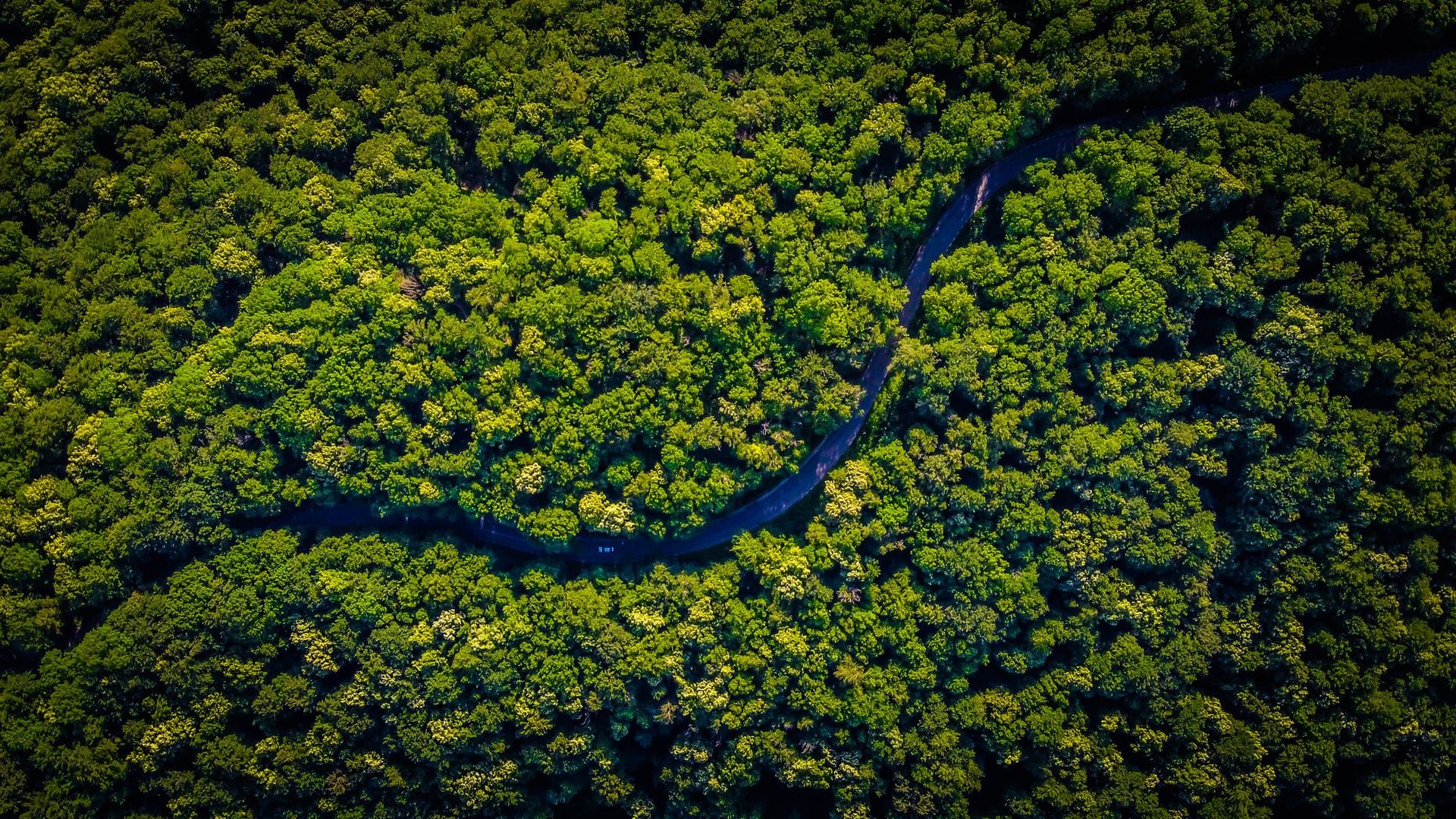 Problem
The Global Internet of Things (IoT) team at Ingram Micro is a central group that supports and coordinates the actions of the 12+ in-country IoT teams that Ingram Micro runs around the world.  I ran the IoT Marketplace website, which had started life intending to be a full-featured IoT solution portal but was never finished.  The site I inherited was half ecommerce site with no way to buy anything and half marketing site that generated no sales leads.   Further, it represented only one of the many countries we supported.
Action
When I joined the team, I was brand new to both the Internet of Things space and Ingram Micro.  I spent my first few weeks researching the IoT market and benchmarking our competitors.  I also engaged in detailed conversations with our in-country IoT leaders from around the globe.  This helped me understand the individual challenges they faced in their specific markets.  Their number one request was to help in gaining visibility within their local reseller ecosystems.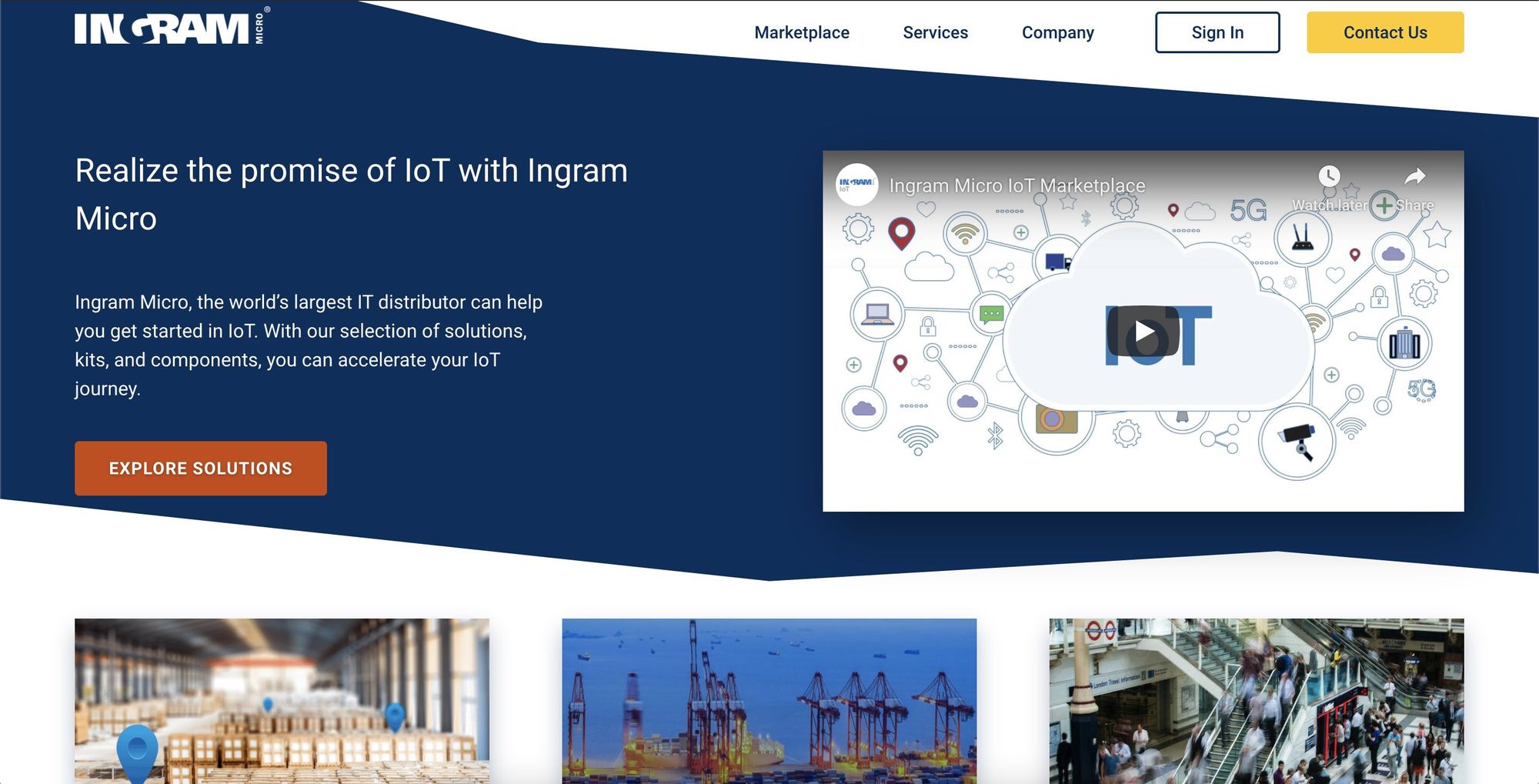 Ingram Micro is a distributor, so the majority of our sales are to reseller partners.  I leveraged my new contacts to get in contact with a small sampling of these partners.  I focused on small to mid-sized companies that represented an important market for us while also being accessible to me.
When all the evidence was in, it was clear to me that including ecommerce functionality had been a mistake.  Our in-country sales teams were not having issues closing sales through existing channels.   The resellers I talked with had no interest in abandoning their current invoicing methods. The smaller companies relied on the high-touch services of Ingram's sales teams, while the larger companies already had automated invoicing integrations.
I decided to focus the website on two areas: lead generation and demand generation.  I would pair these with content flexibility so that the site could adapt to fit the needs of each in-country team.
I knew that a strong visual language to go with our messaging was critical, so I pitched the idea of bringing on a designer to the team.  My boss agreed and set me the task of selling the idea to the rest of the organization.  I started with one-on-one meetings with a few teammates whose work could also use a designer.  With enough team agreement, I was able to approach our leadership and get budget approval for the hire.
With the design contractor hired, I brought them up to speed on the context of our problem and collaborated on a design system.   The result was a balance of fitting in as part of Ingram Micro while also standing out with a distinctive flair.  The trickiest part of the design turned out to be navigating the maze of approvals and sign-offs. Design approval went through another group within Ingram Micro, so our initial proposal underwent several weeks of meetings and modifications to get everyone aligned.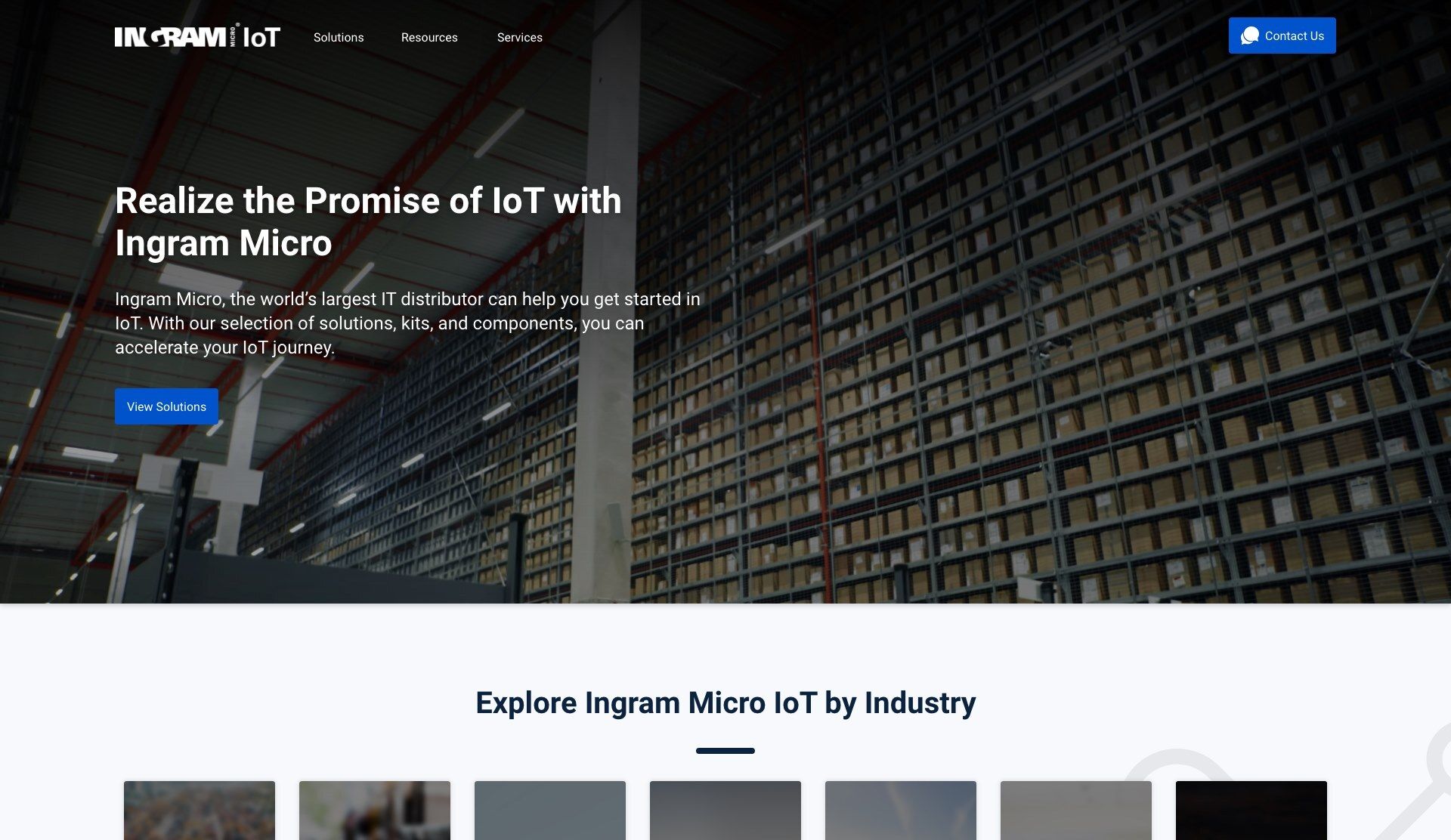 Result
The revamped US site launch led to slow but steady growth in our key metrics.  Visits and unique visitors almost doubled, while pageviews more than tripled.  The number of contact form submissions, a key metric for lead generation, saw a healthy increase as well.  Best of all is that the modular structure and design allowed us to roll out versions for the UK, Canada, Australia, and India, with more to follow soon.